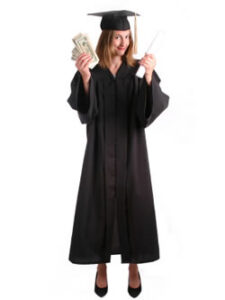 Scholarships can be established in honor/memory of a family member, a friend, student, teacher, mentor, community member or any organization. Through your support, you will give the gift of honoring someone and at the same time supporting Lakeland's youth in their educational endeavors. These scholarships are funded by annual contributions. If you would like to establish a scholarship through the Foundation, three types are available: Annual Gift, Heritage, and Legacy.
The Annual Gift scholarship is awarded in an amount specified by the donor and is awarded annually in that amount as long as funds are available. If you already have an Annual Gift Scholarship established, you may want to consider enhancing your scholarship for 10 years (Heritage) or insuring it in perpetuity (Legacy).
The Heritage scholarship is intended to last for ten years or longer. Such an account contains an initial capital amount of at least ten times the specified annual award.
The Legacy scholarship is intended to last indefinitely. Please contact our office to discuss funding options.
Representatives of the Lakeland Education Foundation will be happy to meet with potential sponsors to discuss conditions of scholarships. The primary focus of the Foundation is to fulfill the wishes of the sponsor.